Black history is a history that has only begun to be told.  It is an important history that pertains to us all as we begin to unfurl the truth of the many remarkable and amazing lives of people who shined even under oppressive systems fueled by racism.  The triumph of the human spirit over adversity and bondage both humbles and inspires us and strengthens our resolve for better cultural understanding and respect.  The beauty and richness in language, music and culture that African Americans from both continents have and continue to bestow are seen everyday in our lives through rhyme, rhythm, complexity, color and grace.   Celebrate Black History this month and always.
Events and Activities To Celebrate Black History Month:
February 10:
KLRU Black History Month: Smokey Robinson: The Library Of Congress Gershwin.  In the comfort of home or in a gathering with friends, enjoy watching KLRU's programs for Black History Month.
United: A Black History Month Boogie.  Enjoy music, community and solidarity at the Sahara Lounge.
February 11:
Black History Month at The Carver: Frederick Douglas Unveiling. "A special unveiling of renowed African American sculptor, Tina Allen, whose work tells the story iconic African Americans. The item is on loan to the museum courtesy of the Berri T. McBride Family Trust." 1:00 PM.
Black History Month at the Carver: SOUNDS OF YOUNG BLACK AND GIFTED CONCERT. "Youth from all over the Austin Metropolitan area will dance, sing and perform instrumental pieces. Children are the future and they've got talent!" 6:30 PM.
On view February 11- July 9:
PURCHASED LIVES_Exhibit on the Slave Trade from 1808-1865
February 12:
Black History Month at The Carver: BLACK COMPOSERS CONCERT. "Celebrating the musical contributions of African American Composers!" 4:00 PM.
February 15:
THE INTERSECTION WITH JAHI OF PUBLIC ENEMY 2.0 YOUTH WORKSHOP. "The Intersection explores the relationship between Hip-Hop and education. Utilizing a variety of media tools Jahi demonstrates how the culturally responsive, family friendly, life affirming elements of Hip Hop culture can be put to use in your home, classroom and community." 1:00 PM – 8:00 PM.
February 16:
Black History Month at the Carver: A Crisis in Black Education_Panel Discussion_ "A discussion about the plight of African American students, institutional responses, strides in the education sector and what work lies ahead. Panel Moderator: Ericka Jones, Dean of Student Affairs, Huston-Tillotson University Panelists: Dr. Terrance Eaton, Austin Independent School District, Dr. Colette P. Burnette, President, Huston-TIllotson University, Dr. Chiquita Watt Eugene, Citywide Program Manager, City of Austin."  6:30 PM.
That's My Face: Youth and Young Adult Film Series. The screening of "What Happened Miss Simon? 6:30 PM.
February 17:
FOLKTALES' BLACK WOMEN'S LITERARY SOCIETY BOOK CLUB MEETING: HIDDEN FIGURES. Join a discussion of "Hidden Figures" by Margot Lee Shetterly. 6:00 PM.
February 18:
BLACK HISTORY MONTH KID'S DAY!  "Family event features crafts, stories, and activities meant to introduce kids and families to the importance of Black History Month." 12:00- 4:00 PM.
February 19:
Black History Month at the Carver: Vibes and Verses. "A black art slam featuring poetry, performance art, music and dialogue by regional artists." 7:30 PM.
February 21:
Black History Month: Family Movie Night_Too Important to Fail. "This documentary deals with the challenges facing African American teenage boys as they navigate their way through adulthood." 6:30 PM.
KLRU Celebrate Black History Month: Maya Angelou: American Masters.  Learn about an amazing inspirational figure and her important contributions to literature and art.
February 23:
Black History Month 2017: Show Your College Spirit Night. "Local writer Zenobia Orimoloye will inspire students in the community to consider applying to college by telling her story. Join us for a night of sharing by wearing your college gear and telling a little about your college…" 6:30 PM.
February 25:
Black History Month 2017: Meet the Playwright. "
Join us in welcoming Dr. Lisa B. Thompson as she reads and performs from her original work.
Lisa Thompson is an Austin-based theatre artist and scholar whose critically acclaimed plays and innovative work explore issues of race, class, sexuality and gender."
Black History Month at the Carver: For the Love of Mahalia_by Spectrum Theatre. 7:00 PM.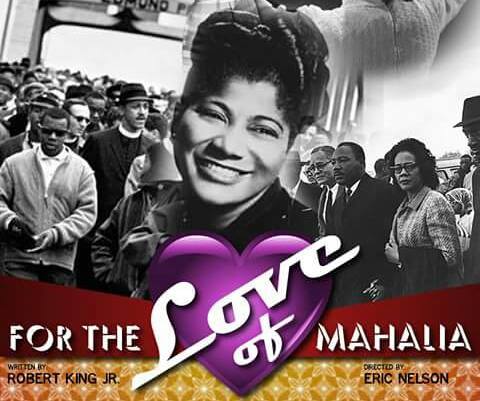 "In Montgomery, Alabama a young writer is eager to get an interview with one of gospel's greatest legends Mahalia Jackson. Presented by Spectrum Theater, currently in residency at the Carver Museum!"
February 26:
Black History Month at the Carver: FOR THE LOVE OF MAHALIA FINALE by Spectrum Theatre. 7:00 PM.
March 1:
High Noon Talk: Tomlinson Hill: Sons of Slaves, Sons of Slaveholders. "Tomlinson Hill: Sons of Slaves, Sons of Slaveholders chronicles the history of two Tomlinson families, one black and one white, who trace their history to a Central Texas slave plantation. Join Chris Tomlinson, author, filmmaker and journalist for a discussion about the book and his journey researching and writing it. Following the talk, fans of the Bullock Book Club can enjoy a reception with the author and a viewing of the Purchased Lives: The American Slave Trade from 1808-1865 special exhibition." 12:00 PM.