Click here for Spanish
When you think about a library, what is the first image that comes to your mind?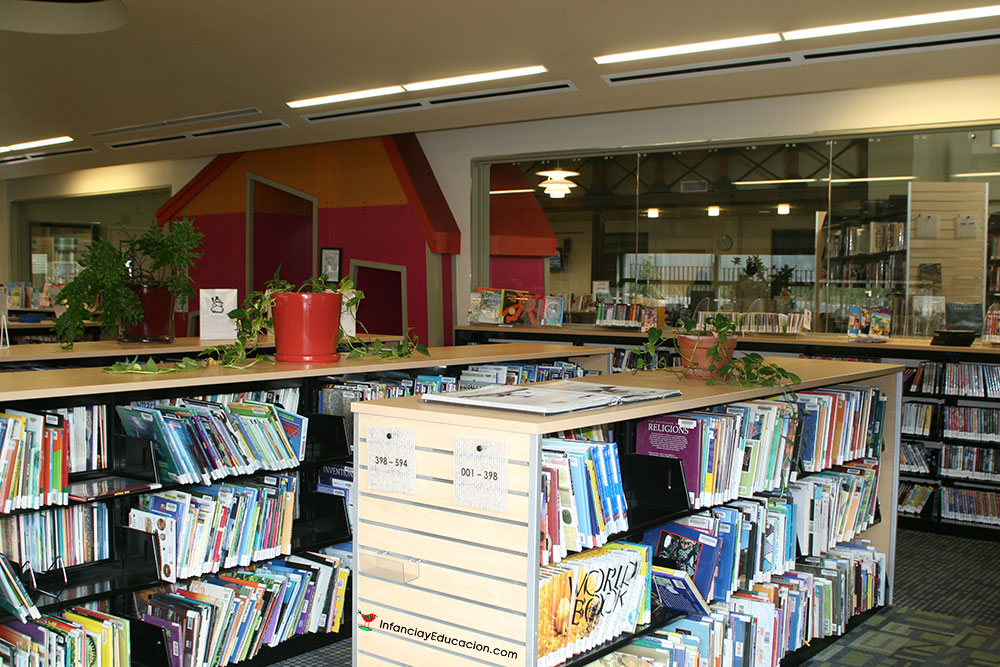 Why  libraries are so important in our society?
15 characteristics that make (or should make!) libraries a great place for children and their families:
1. Public and free admission for everybody without distinction of any kind.
2.  Accessible and inclusive.
3.  Creates and strengthens reading habits.
4.  It encourages curiosity, imagination and creativity.
5.  It promotes and facilitates access to knowledge.
6.  Promotes cultural diversity.
7. Promotes values ​​of respect, peace and tolerance.
8.  Benefits autonomy and responsibility for children through the loan system.
9.  Sorts resources by different age/maturity levels and interests.
10. It includes access to new technologies.
11. It offers a variety of resources in different languages.
12. It offers different types of resources (books, magazines, comics, audiovisual material, DVDs, CDs …)
13. It includes complementary activities and offers services of interest to children and adults.
14. It supports educational work of families and educators.
15. It has an attractive design and natural light.
Enjoy them with children and find out everything that the library has to offer!